With our first Game Village in Jörn up and running, we decided to start another one. This time in the beautiful High Coast of Sweden, more specifically in Nordingrå, near Kramfors. Lakes, mountains and forests aplenty makes this a perfect place for our studios to work on their game projects in peace.
While Nordingrå is our second game village, the concept as a whole is still quite new. When we started building our new village in Nordingrå our site manager on location was Cherié Karlsson, who has been working closely together with our local partners 52 Invest and the Municipality of Kramfors as well as the site manager of our original Game Village in Jörn, Em Prieto.
There have been a lot of practical challenges, but according to Cherié the really big one was to collect all of the stakeholders' visions and create a cohesive joint vision from that. Making sure that we all align and agree on what we want to create here, and to realize that vision together is the goal. 
But we are treading a brand new path, so there are a lot of practical challenges too, said Cherié. "I am very grateful that I have the opportunity to work together with Em, who has done this before. But it's a lot of fun, despite the challenges! But of course, Nordingrå is very different from Jörn."
In Nordingrå, tourism and culture are very important for the local area and because of this there is also an expectation from us to weave these themes into the Game Village. Games are digital art and creative experiences, and those merge quite well with that.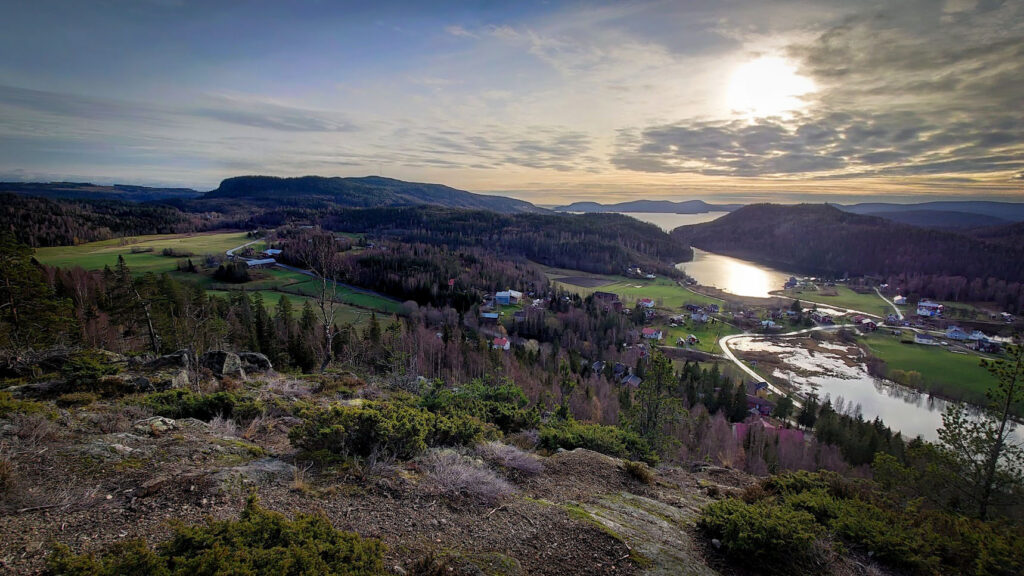 Our first team on location fits in with that quite well. Eamon and Asia from Zenland Games are both working on their upcoming game Ekoh Beach as artists, but alongside their work on that they are both writers.
Asia, who originally comes from Krakow, worked in what she described as a soulless job before her work with Zenland Games here in Sweden. She told us that at the end of the day she really struggled with being creative and getting any writing done at all. Having left that job and moved here, she is finally finding the peace and quiet she needs to be creative again. Here, she can combine her work as a technical artist with her artistic needs outside of work.
Eamon also finds Nordingrå great for creativity, especially mentioning how beautiful the area is and comparing it to Kerry in Ireland. He also told us how welcome he has felt in the village itself. The locals have been very friendly and have made sure to let them know that the Game Village is a welcome addition to the locality. He also told us how much he appreciated the focus on art and culture in the area, and how he feels right at home here despite only having moved to Nordingrå just a few months earlier. 
Having the local population onboard and supporting our teams in the Game Village is very meaningful to us. In the end, this is bigger than making games, we are also building a community and we aim to do it in a sustainable way. 

We still have some spots left in Nordingrå for new dev teams, so if you have a team of game developers and a game you'd like to pitch to us: read our FAQ to learn more, send us an application and let's have a chat about making games!